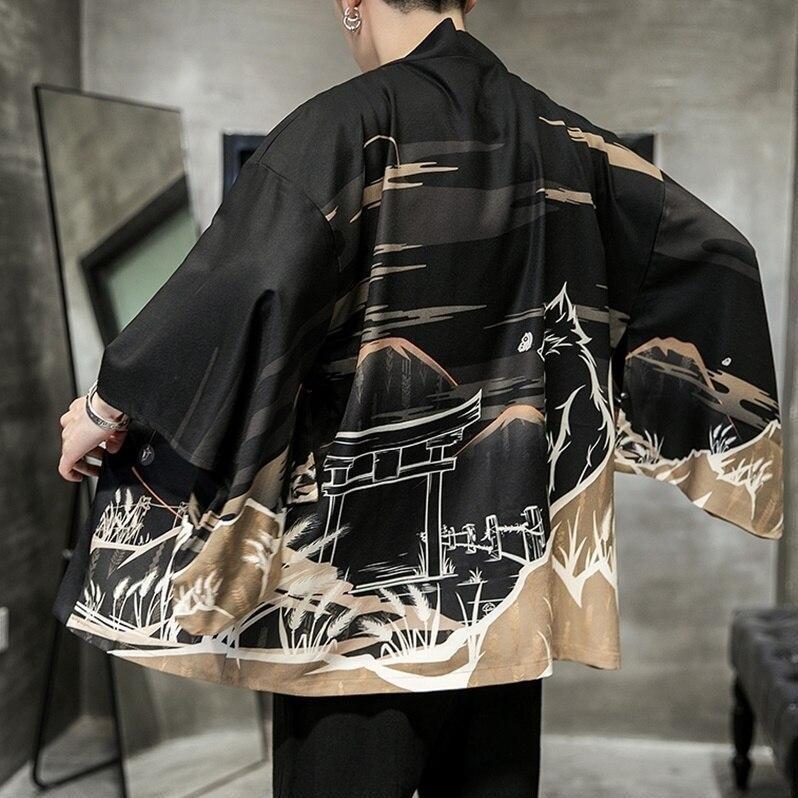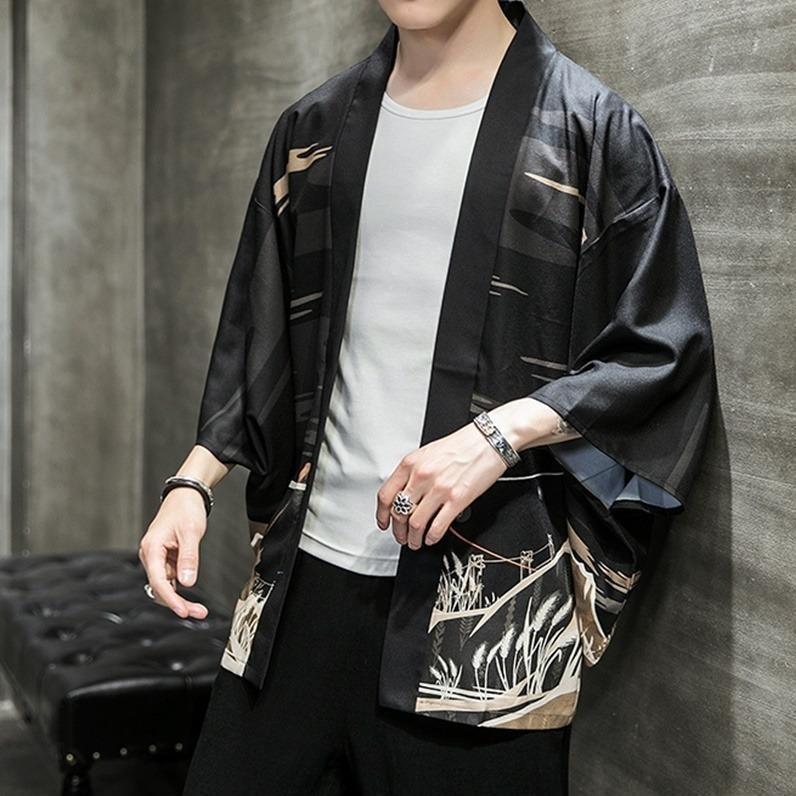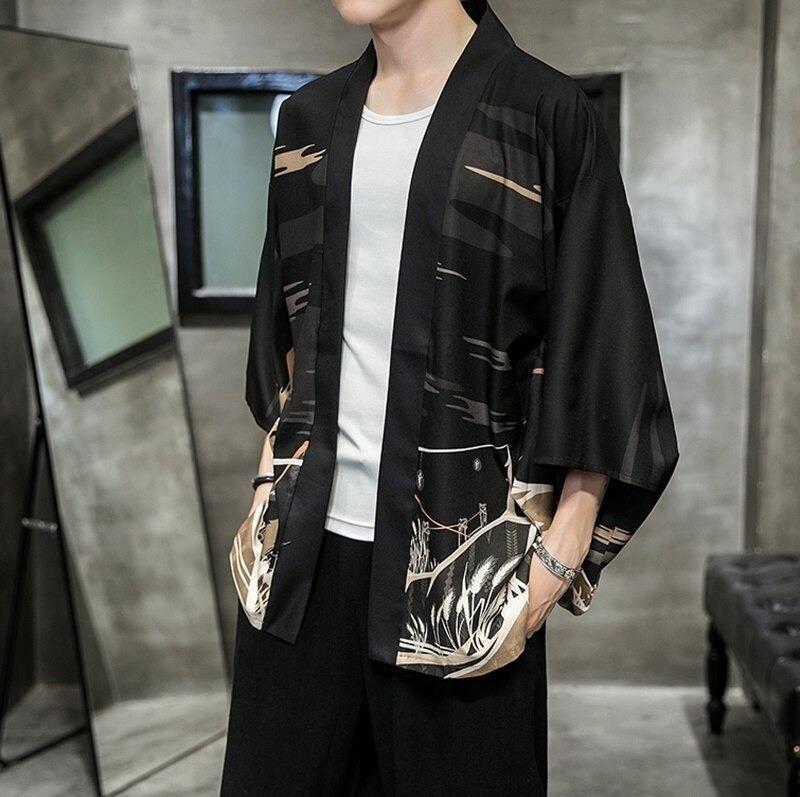 Street Style Kimono Men
In stock
Street style kimono for men with Kitsune and Torii design
On this street style kimono for men, a Japanese landscape depicts a kitsune, a magical fox, sitting in front of a torii, a traditional Japanese doorway opening on the sacred enclosure of a Shinto shrine. Rich in Japanese symbolism, this kimono jacket ensures a totally stylish Japanese look.
KIMONO JACKET DETAILS
Fabric: polyester
Long and large sleeves
Short jacket
Soft and light synthetic fabric
SIZE CHART
The sizes of our kimono jackets corresponds to the Asian sizes. We recommend taking one or two sizes above your usual size.
Example: If you usually wear M, choose size L or XL.
For further details on the measurements of our kimono jackets, please refer to the size chart below.
In centimeters:
| | | | |
| --- | --- | --- | --- |
| | Length (cm) | Chest (cm) | Sleeves length (cm) |
| M | 70.5 | 114 | 36 |
| L | 71.5 | 117 | 37 |
| XL | 72.5 | 120 | 38 |
| 2XL | 73.5 | 123 | 39 |
| 3XL | 74.5 | 126 | 40 |
| 4XL | 74.5 | 129 | 40 |
| 5XL | 74.5 | 132 | 40 |
In inches:
| | | | |
| --- | --- | --- | --- |
| | Length (in) | Chest (in) | Sleeves length (in) |
| M | 27.7 | 44.8 | 14.2 |
| L | 28.1 | 46.1 | 14.6 |
| XL | 28.5 | 47.2 | 14.9 |
| 2XL | 28.9 | 48.4 | 15.3 |
| 3XL | 29.3 | 49.6 | 15.7 |
| 4XL | 29.3 | 50.8 | 15.7 |
| 5XL | 29.3 | 51.9 | 15.7 |