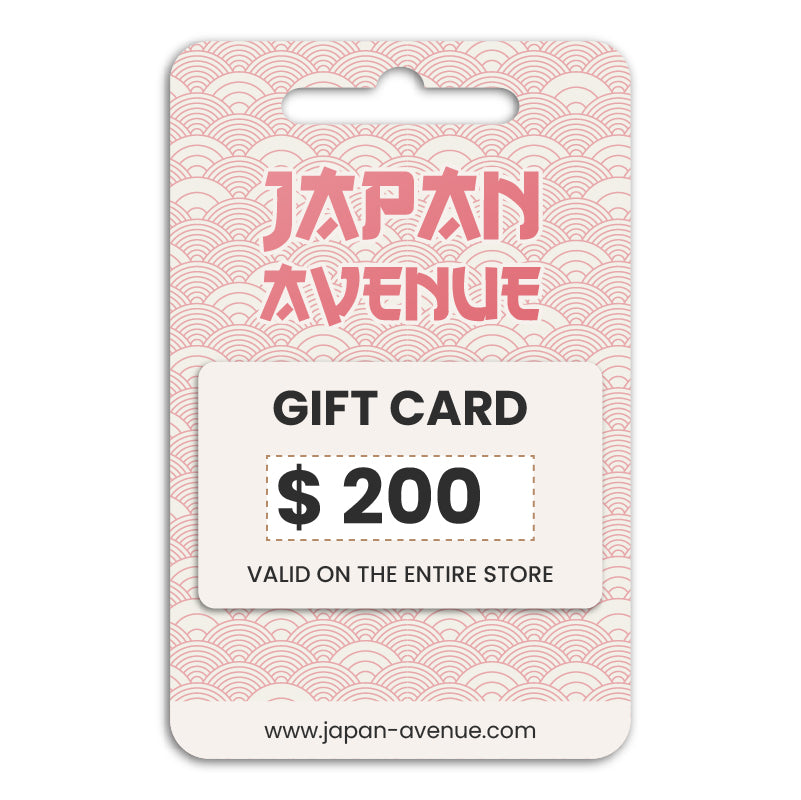 Gift Card
In stock
Treat yourself or your loved ones with Japan Avenue's gift card!
Are you looking for a gift idea to offer to a Japan lover but you don't know what to choose? Don't waste your time and opt for the Japan Avenue Gift Card!
For a birthday, Christmas or any other occasion, you can be sure to please with this virtual gift card. In just a few clicks, you will receive your card by email: perfect for last minute gifts!
How does it work?
Choose the amount for your gift card
Receive your gift card by email containing a unique code
Print or forward this email to the recipient
To use the gift card, simply enter the unique code of the card at the checkout.
This card is valid throughout the store, with no time limit.