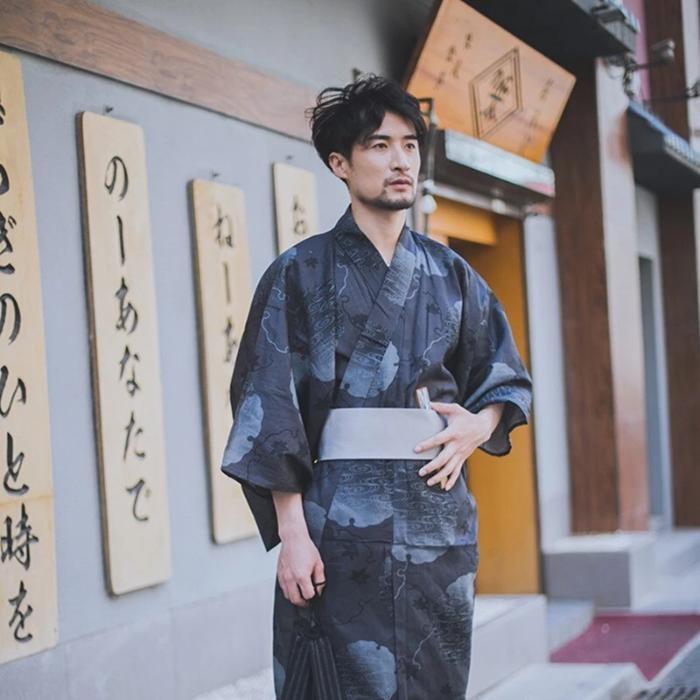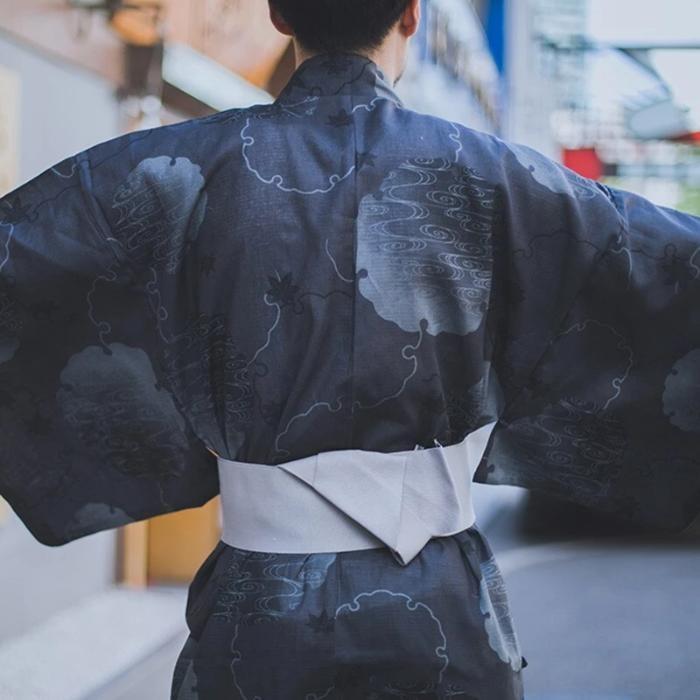 Men's Japanese Yukata - Suiren
In stock
The premium version of the men's yukata, with many accessories to complete your traditional Japanese outfit
Light, loose and flowing, these men's yukata are incredibly comfortable to wear.

After a bath, at home or during summer festivals, the fabric of this yukata offers an incomparable comfort.

To be sure to have a complete outfit worthy of a true Japanese, this yukata is delivered with many accessories, including a fan and a pair of geta.
YUKATA DETAILS
Fabric: 95% cotton, 5% polyester
Light, soft and comfortable fabric to wear
Straight fit and 3/4 loose sleeves
OFFERED: 1 obi belt, 1 fabric pouch, 1 fan, 1 pair of socks and 1 pair of wooden geta
SIZE CHART
This yukata is available in two sizes:
Size M: suitable for men whose size is less than or equal to 1. 75m
Size L: suitable for men taller than 1m75
Attention, remember to fold the left side of yukata over the right side! In Japanese culture, the opposite is reserved for dead people. 👻