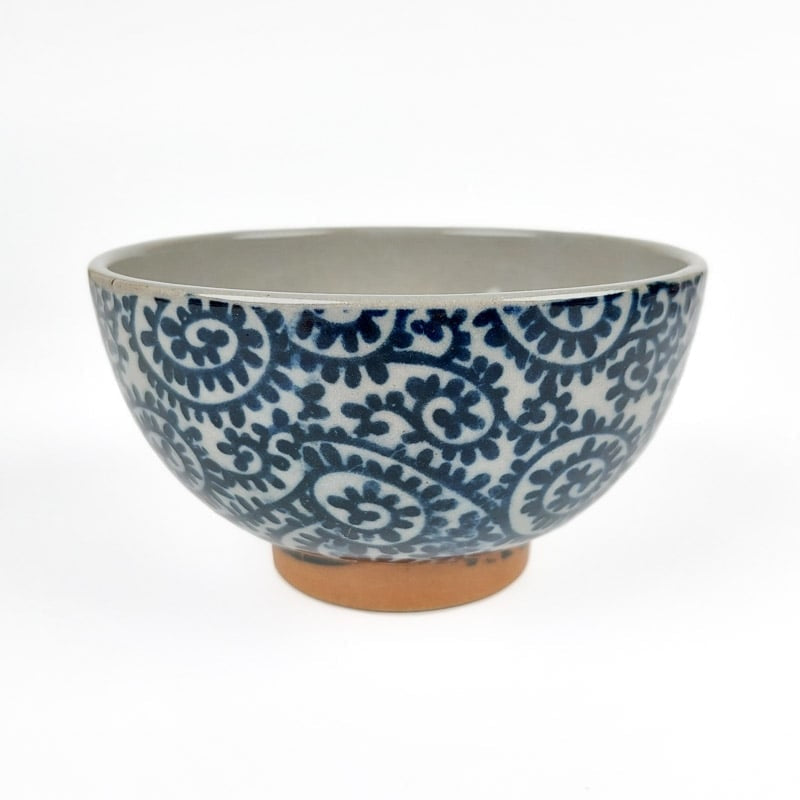 Blue Japanese Tea Bowl
In stock
Japanese tea bowl with blue karakusa pattern
This small Japanese tea bowl is really beautiful with its traditional karakusa pattern. These arabesques symbolize the growth of a plant, which signifies prosperity and longevity. Easy to hold in one hand, it is perfect for drinking your green tea. You may also find other daily uses for it.
BOWL DETAILS
Material: Mino porcelain
Dimensions: 11 cm diameter and 6.3 cm height
Dishwasher safe: yes
Microwave safe: yes
Made in Japan
CAREFULLY PACKED
Our dinnerware is packed with great care, ensuring that it is sent in the best possible condition. If, despite these precautions, your package is damaged in transit, our guarantee offers you the possibility of a refund or return at our expense.