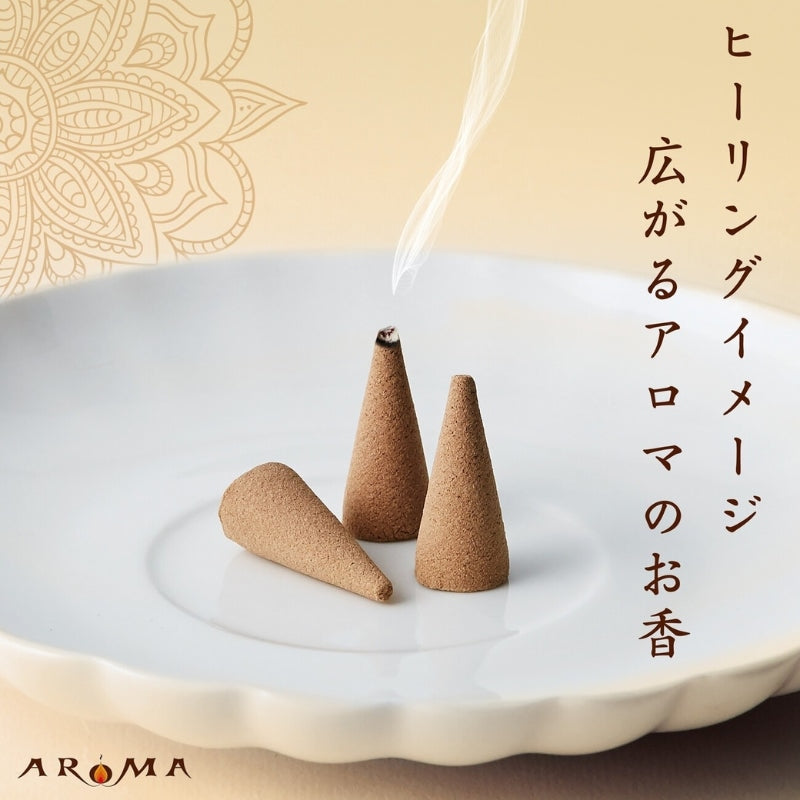 Rainy Musk Incense - Cone
In stock
Rainy musk scented Japanese incense cone

After the rain, comes the good weather. The sweet scent of fresh musk reminds us of the smell of rain that washes away and reveals the true identity of things. This incense symbolizes renewal, a new beginning. It is inspired by a Celtic legend according to which a defeated warrior asked the sky to give him the strength to continue. The sky then used the rain to give a sacred power to this hero at the end of his breath, and a new legend was born.
A Japanese incense cone is ideal for: meditating and relaxing before bedtime, eliminating bad smells (cigarettes, animals...), creating a relaxing atmosphere, mood change... It is even said that the smoke of incense has an insect repellent effect.
INCENSE DETAILS
Scent: fresh musk

Composition: sandalwood, essential oils
Incense holder included: no
Number of incense cones: 16
Origin: made in Japan
Precautions : Light the cone in an incense burner or a heat-resistant container. Avoid using flammable materials near the cone. Make sure the flame is completely extinguished after lighting the cone.