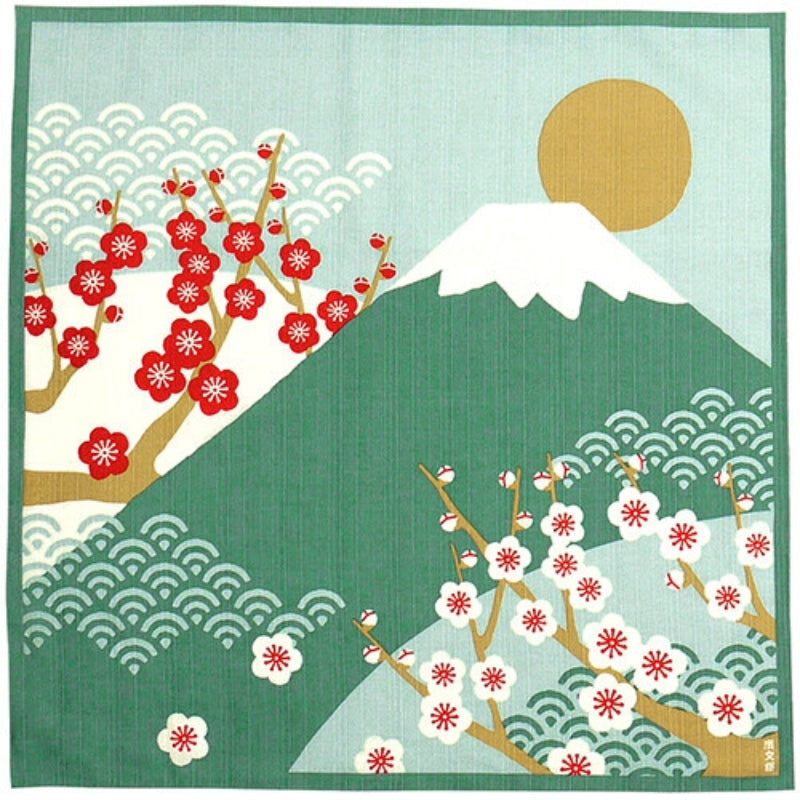 Japanese Furoshiki - Umemi
Size:
50 x 50 cm (19.7" x 19.7")
In stock
Cotton furoshiki fabric 50x50 cm made in Japan
Carefully crafted from high-quality cotton, this versatile furoshiki can be used for eco-friendly gift wrapping, carrying your bento box or as a wall decoration. Its print is inspired by umemi or the contemplation of plum blossoms. Furoshiki fabric allows you to reduce your impact on the environment while embracing an authentic Japanese lifestyle.
Dimensions :

50 

x 50 cm (19.7in x 19.7in)

Material : 100% cotton
Made in Japan
Uses : to wrap a bento box, a book or any other small gift.