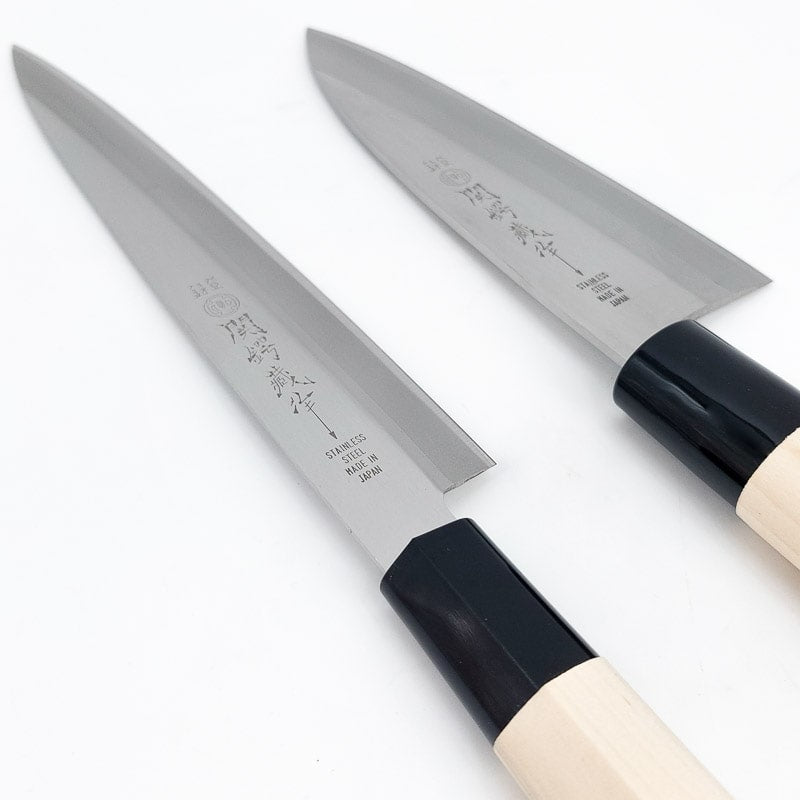 Japanese Fish Knife Set
Only 4 units left
Set of two Japanese fish knives

If you like to cook fish and prepare homemade sushi, then this Japanese fish knife set is just for you. With its long, tapered blade, the Sashimi knife is designed for precise and delicate cutting of fish fillets. With its thicker, wider blade, the Deba knife is used primarily for separating flesh from bones, cutting heads and gutting fish.
Yaxell is a famous brand of Japanese knives, based in Seki city, one of the main cutlery centers in the world. Each Yaxell knife is carefully crafted using traditional techniques and high quality materials such as VG10 stainless steel.
Note: for some of the knives in this range, a sharpening will be necessary before the first use. For this, we recommend this sharpening stone for Japanese knives.
KNIFE DETAILS
Material: stainless steel blade, natural wood handle (magnolia)
Sashimi knife: total length

33

cm / blade length 20,5 cm
De-aber knife: total length

28,2

cm / blade length 15 cm
Origin: made in Japan

, Seki city