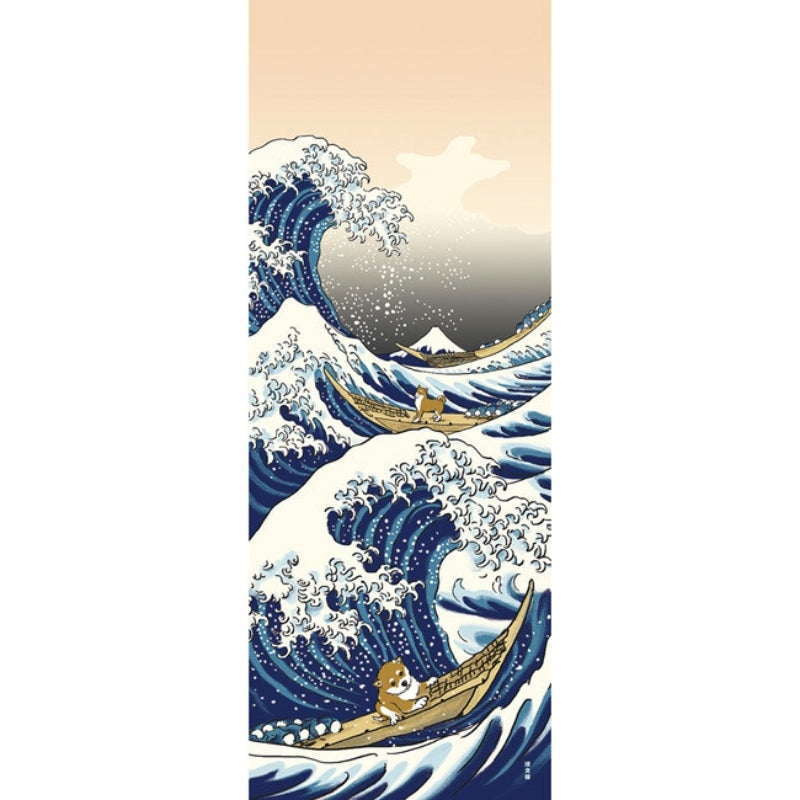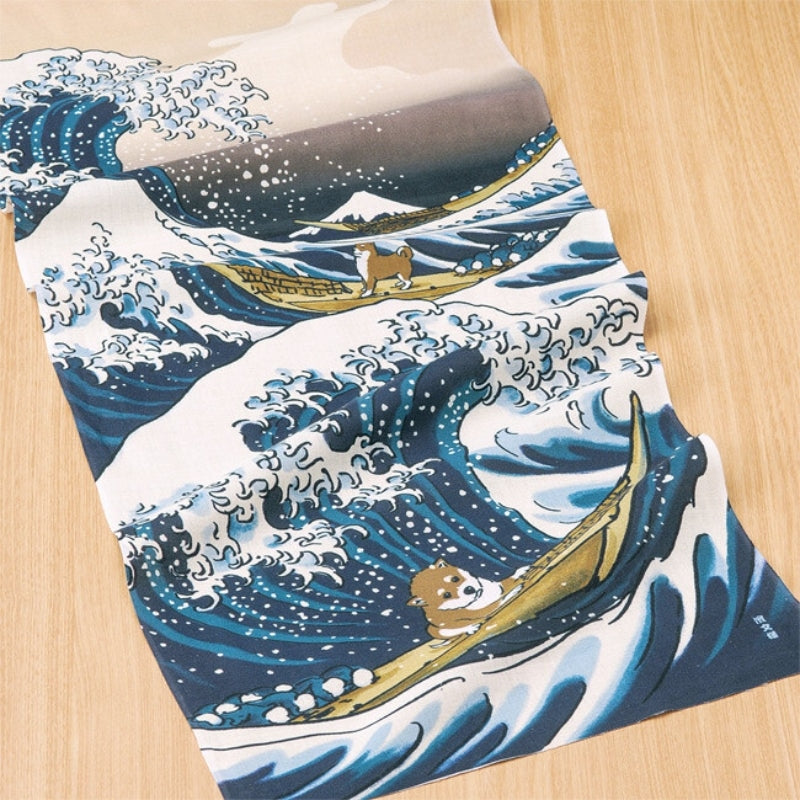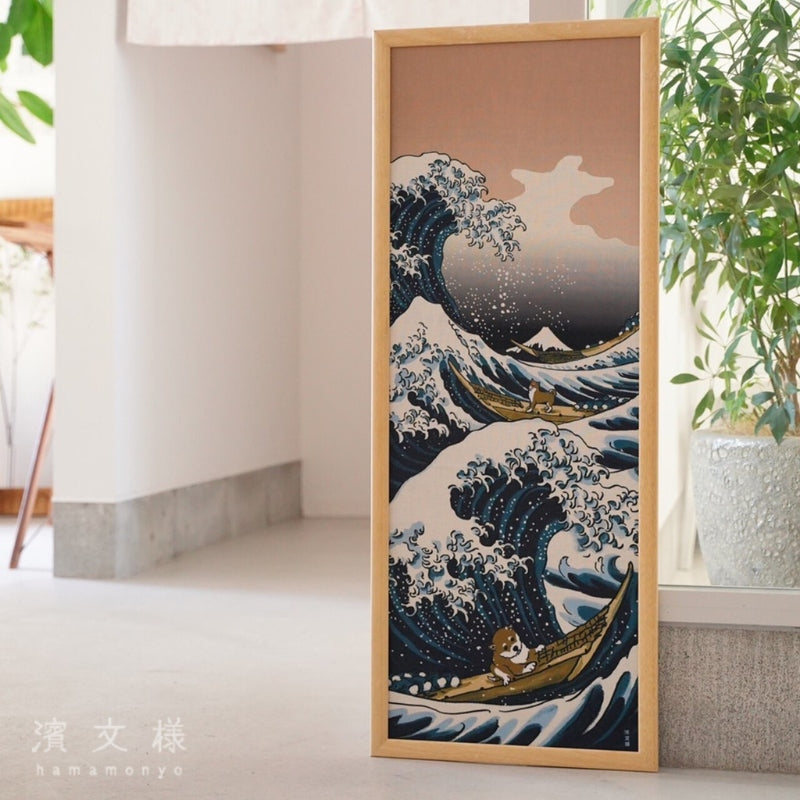 Tenugui - Shiba Kanagawa
In stock
Kanagawa Wave and shiba inu printed Japanese tenugui
At first glance, the print on this Japanese tenugui represents Hokusai's famous print, The Great Wave of Kanagawa. A closer look reveals two shiba inu embedded in this now cult work. Lovers of Japanese culture and dogs will appreciate tenugui and adopt this cotton towel to decorate their homes!

Note: the tenugui is a strip of fine cotton fabric generally measuring 35 by 90 cm. It has no folds or hems, so it dries quickly. If the edges of your tenugui start to fray, cut any protruding threads with a pair of scissors.
TENUGUI DETAILS
Dimensions: 34 x 90 cm
Material: 100% cotton
Strong and resistant with good absorbency
Fine knit, smooth texture and soft touch
Dyed using the traditional Nassen method
Made in Yokohama, Japan
Uses: handkerchief, towel, bandana, wall decoration...