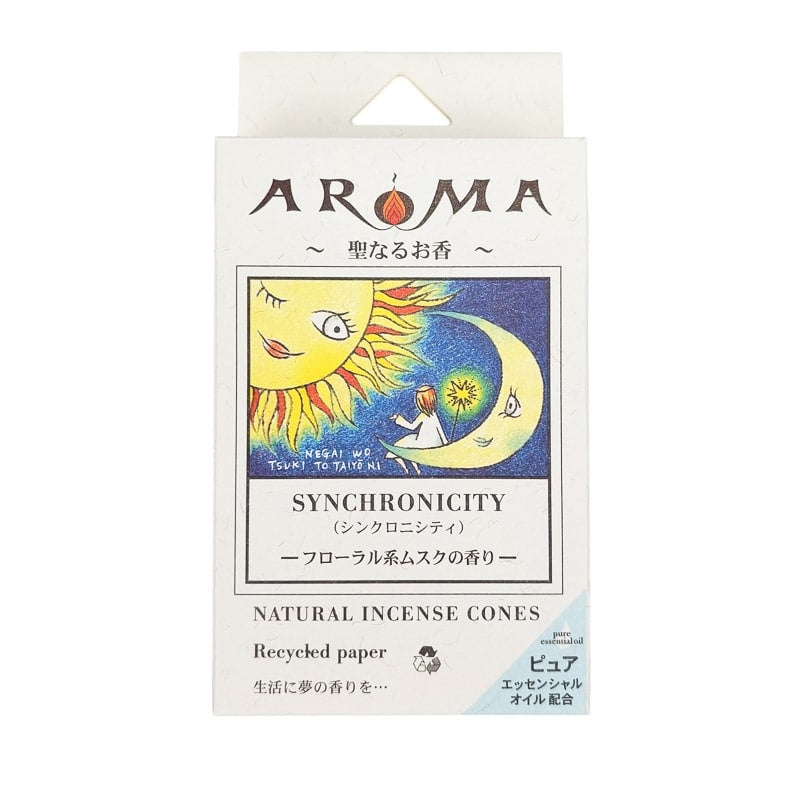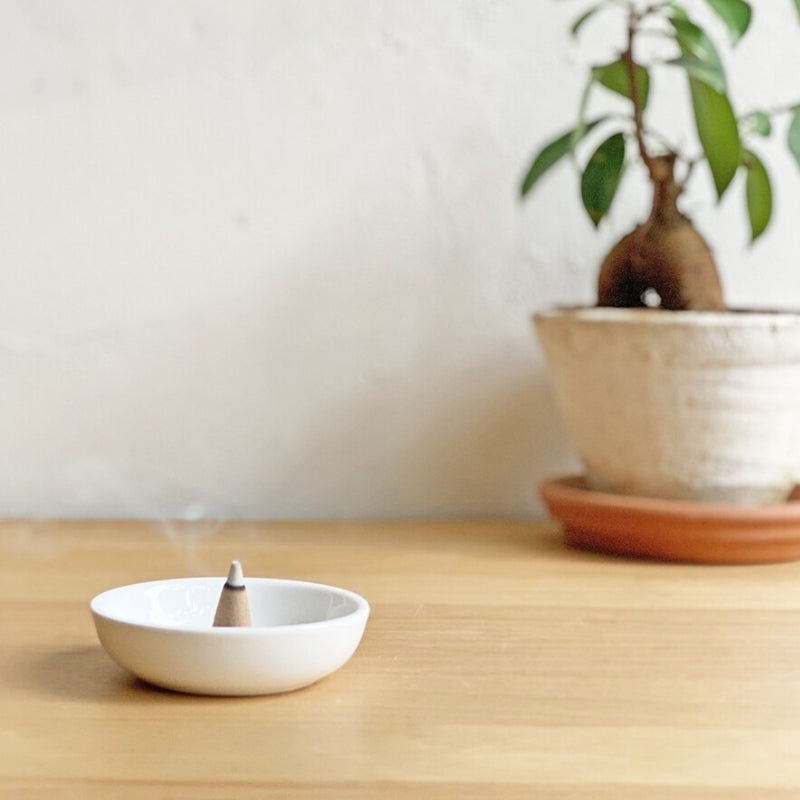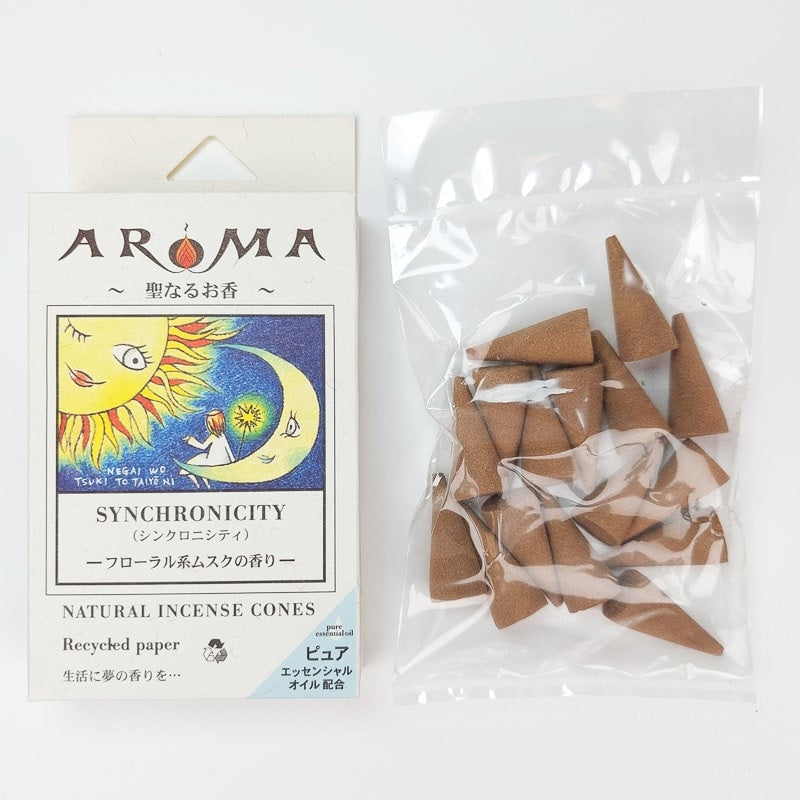 Synchronicity Incense Cone
In stock
Synchronicity Japanese incense cone

You have a goal to reach? A project to realize? Put all the chances on your side for the stars to be aligned at the right time. This Japanese incense with a sweet musk flower fragrance is perfect for meditation and concentration. Synchronicity is a coincidence in which we find meaning and which brings about a transformation. It's those moments in life when we feel that the universe is sending us signs.
A Japanese incense cone is ideal for: meditating and relaxing before bedtime, eliminating bad smells (cigarettes, animals...), creating a relaxing atmosphere, mood change... It is even said that the smoke of the incense has an insect repellent effect.
INCENSE DETAILS
Scent: floral musk

Composition: sandalwood, essential oils
Incense holder included: no
Number of incense cones: 16
Origin: made in Japan
Precautions : Light the cone in an incense burner or a heat-resistant container. Avoid using flammable materials near the cone. Make sure the flame is completely extinguished after lighting the cone.