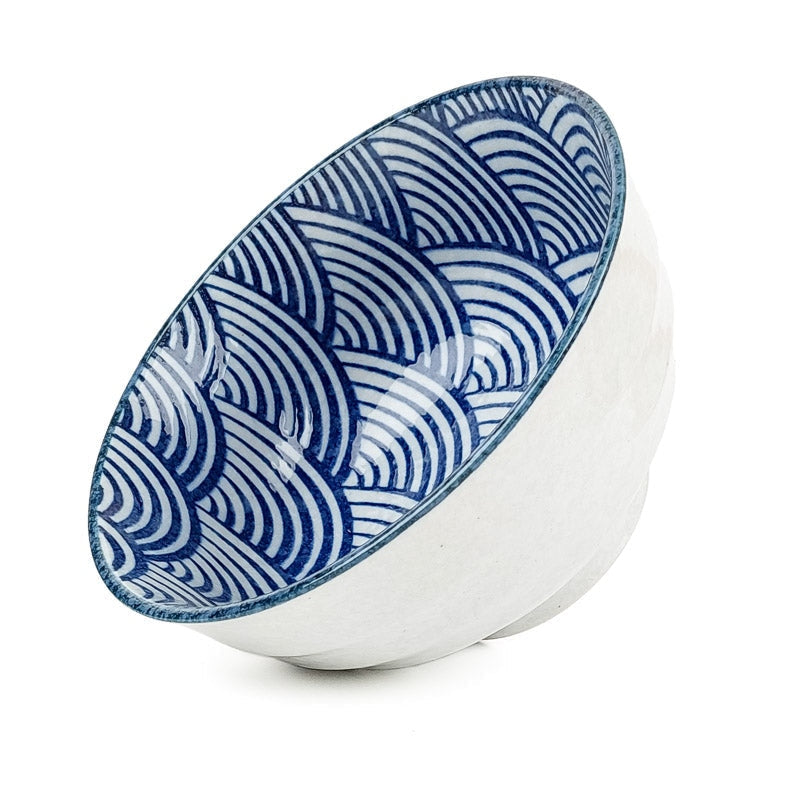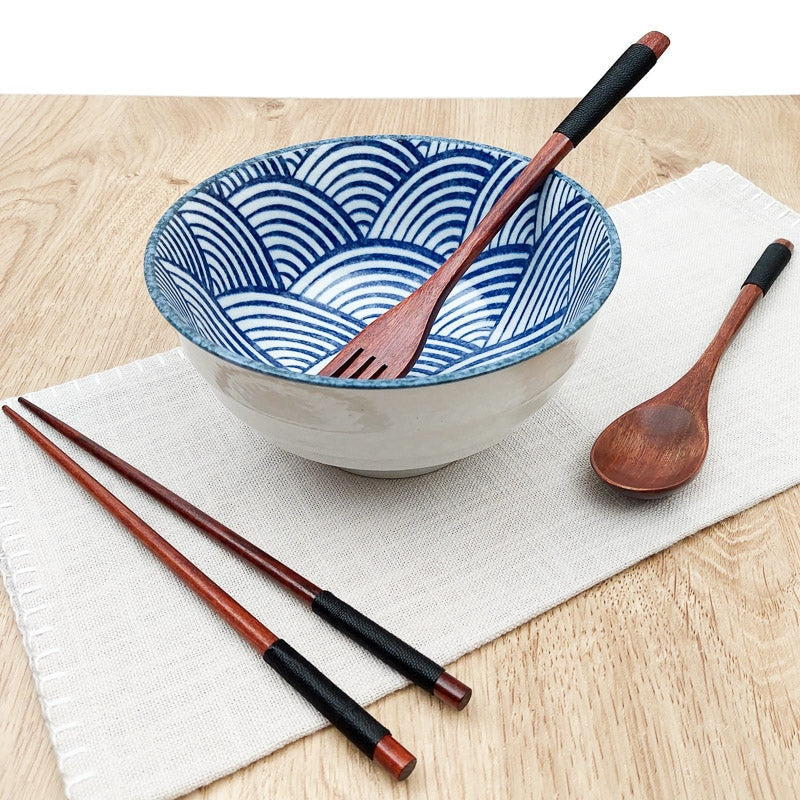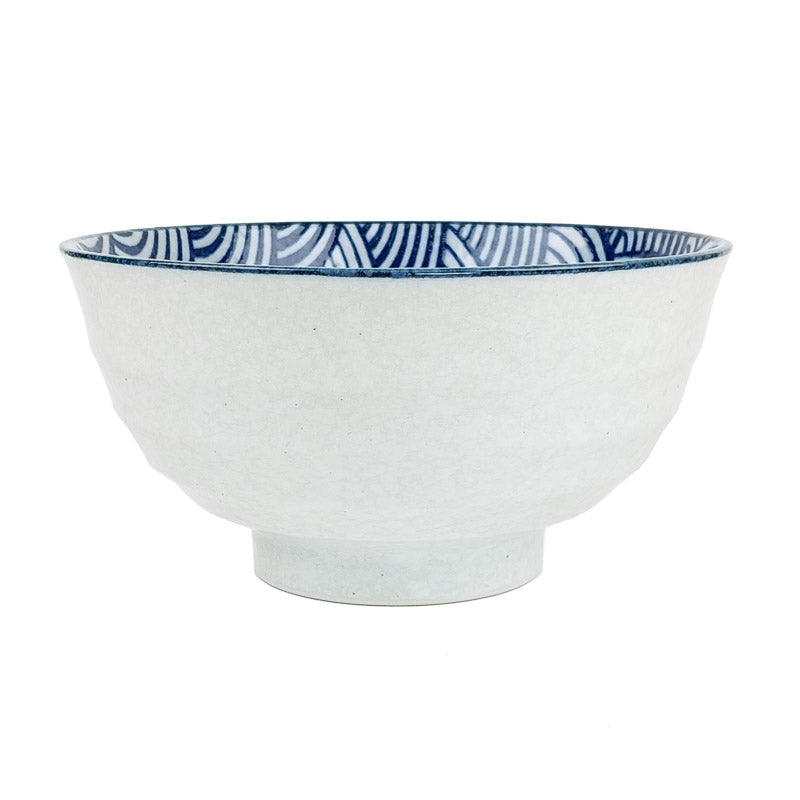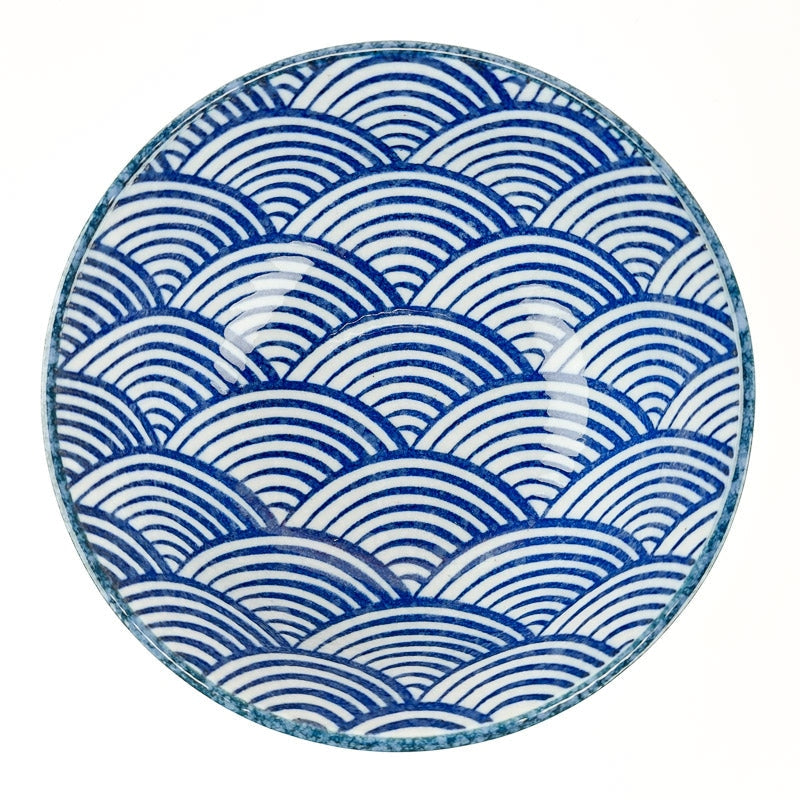 Seigaiha Japanese Bowl
Only 2 units left
White Japanese bowl with blue seigaiha motif
An ancestral Japanese motif, called seigaiha represents the waves of a calm sea, a symbol of power and quiet strength. It's often found on Japanese clothing and tableware. With its generous size, this ceramic bowl is very practical for everyday use. It can be used to serve katsudon (rice bowl topped with breaded slices of pork), noodles, soups, ramen... This Japanese bowl is sure to delight fans of Asian cuisine!
BOWL DETAILS
Composition: ceramic
Dimensions: 16.8 x 8.8 cm
Made in Japan
Hand-wash recommended
CAREFULLY PACKED
Our dinnerware is packed with great care, ensuring that it is sent in the best possible condition. If, despite these precautions, your package is damaged in transit, our guarantee offers you the possibility of a refund or return at our expense.