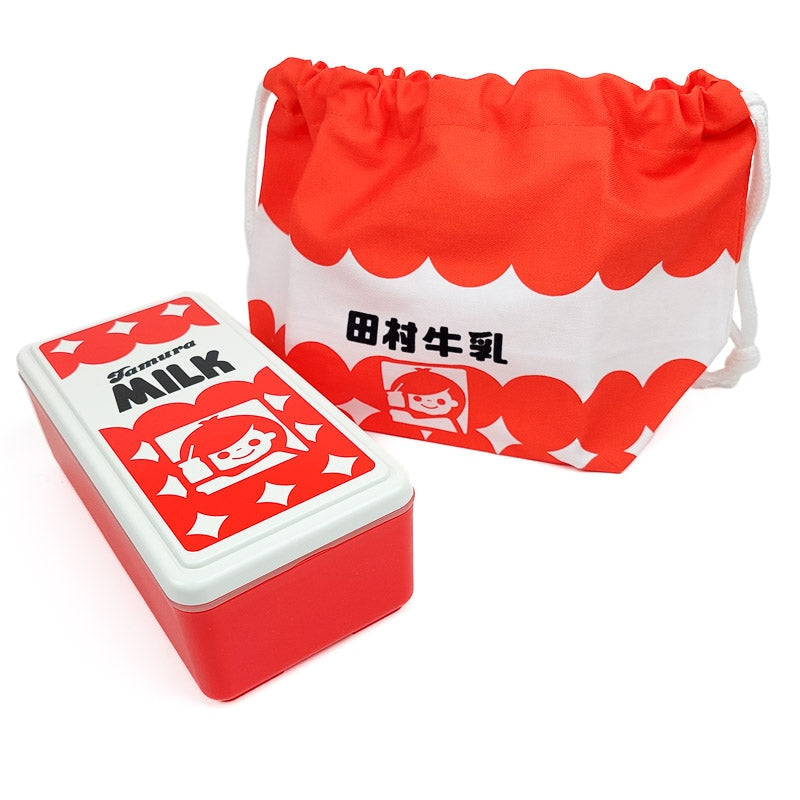 Kids Lunch Box
Only 10 units left
Japanese bento lunch box for kids with Gel-Cool lid
A compact shape, a 500 ml capacity, a removable divider, an internal silicone lid and an elastic band to keep the bento closed... So many features that make this Japanese bento the ideal companion for your outdoor lunches. And it comes with a matching lunch bag! The big plus: a lid with Gel-Cool technology to keep your salad and fruit fresh and crunchy.
Developed in Japan, the Gel-Cool bento box is equipped with a cooling unit built directly into the lid. To keep your lunch cool, place the lid in the freezer for at least 8 hours before use.
Pop and fun, this Japanese bento features the colors and design of the famous Japanese dairy brand, Tamura Milk.
BENTO BOX DETAILS
Dimensions: 18.7 x 7.8 x 6 cm
Capacity: 500 ml
Compartments: 1
Material: polypropylene plastic
Accessories: 1 removable divider, 1 elastic band, 1 fabric bag
Made in Japan
Care and maintenance

Microwave safe: YES (without lids)

Dishwasher safe: YES (without lids)

Allow hot food to cool before placing the refrigerated lid on.