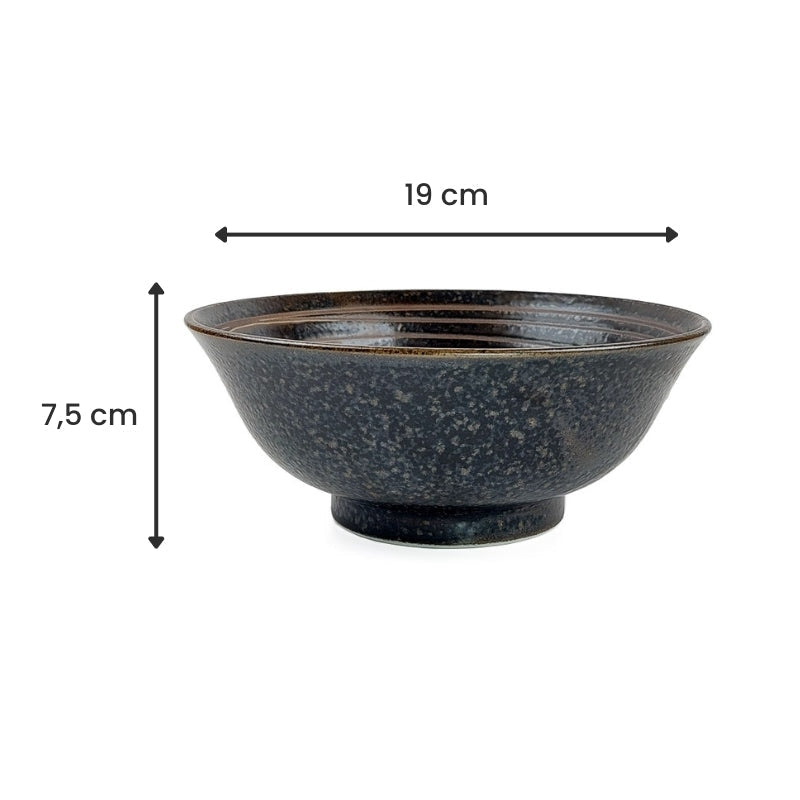 Japanese Ramen Bowl - Kuro
Only 1 unit left
Black and brown Japanese ramen bowl with striated pattern

Indulge in the exquisite flavors of Japanese cuisine with sophistication using our stunning black ceramic ramen bowl. Featuring a rich glazed finish and a sleek design adorned with concentric lines, this bowl brings an element of grace to your dining table. More than just a utensil, it is a work of art destined to elevate every dining experience. Perfect for serving ramen, soups, or noodle dishes, this bowl seamlessly blends practicality with aesthetic appeal. Enhance your table setting with this captivating ramen bowl that captivates both the eye and the palate!
BOWL DETAILS
Material: ceramic
Dimensions: 19 cm diameter, 7.5 cm height
Hand wash recommended

Made in Japan
CAREFUL PACKAGING
Our tableware is packaged with the utmost care, ensuring that it is sent in the best possible condition. If, despite these precautions, your package is damaged in transit, our guarantee offers you the possibility of a refund or return at our expense.