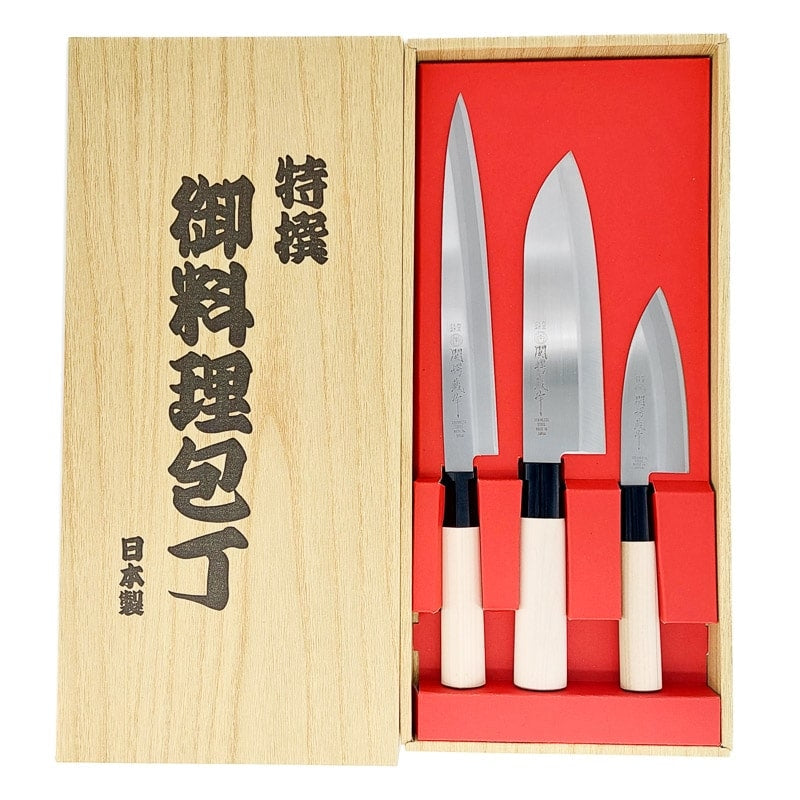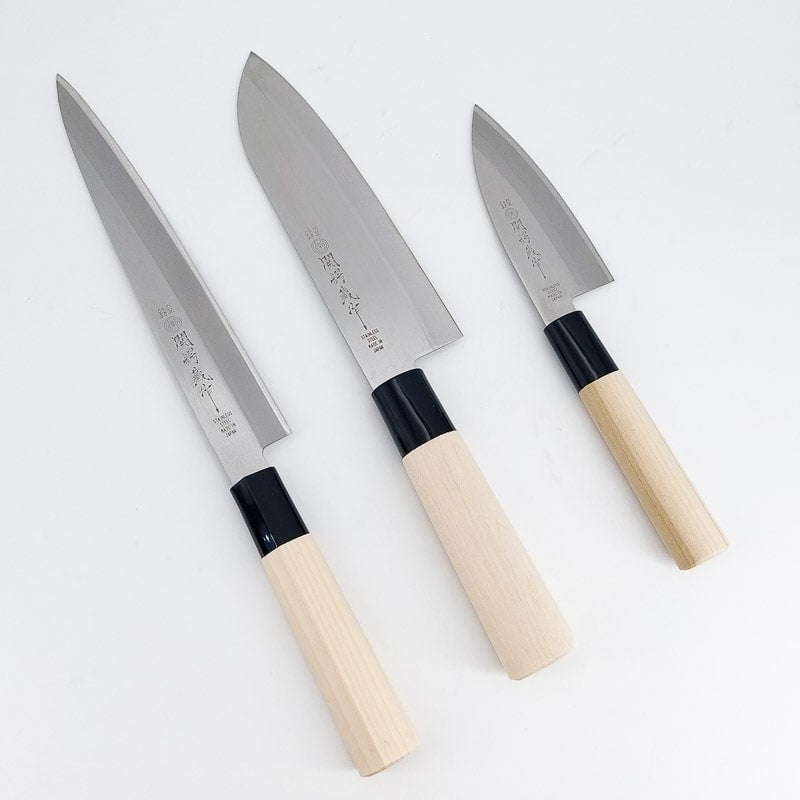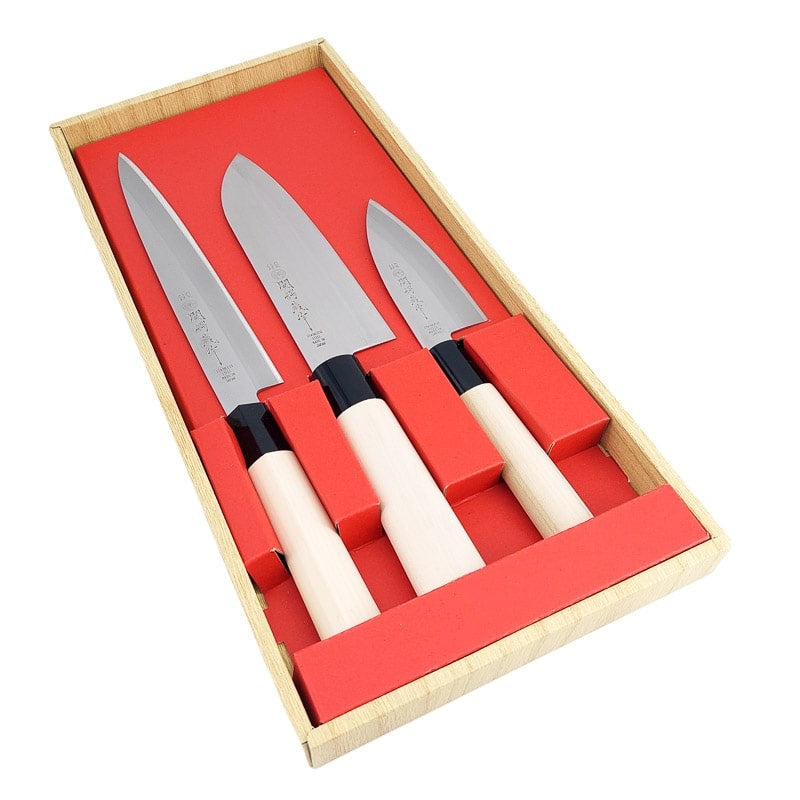 Japanese Kitchen Knife Set
Only 4 units left
Japanese kitchen knives set by Yaxell

This set of three Japanese kitchen knives will be perfect for a first approach on Japanese cutlery. With its long and thin blade, the Sashimi knife allows a precise and delicate cutting of fish, without damaging its fillets. Perfect for the preparation of sushi and sashimi. The Santoku is a versatile knife, ideal for chopping, slicing and mincing fruits, vegetables and meats. Finally, the small Deba knife is mainly used for cutting fish and shellfish.
Yaxell is a famous brand of Japanese knives, based in Seki city, one of the main cutlery centers in the world. Each Yaxell knife is carefully crafted using traditional techniques and high quality materials such as VG10 stainless steel.
Note: for some of the knives in this range, a sharpening will be necessary before the first use. For this, we recommend this sharpening stone for Japanese knives.
KNIFE DETAILS
Material: stainless steel blade, natural wood handle (magnolia)
Santoku knife: total length 29,5 cm / blade length 17 cm
Sashimi knife: total length

33

cm / blade length 20,5 cm
Small knife: total length

22,8

cm / blade length 10,5 cm
Origin: made in Japan, Seki city