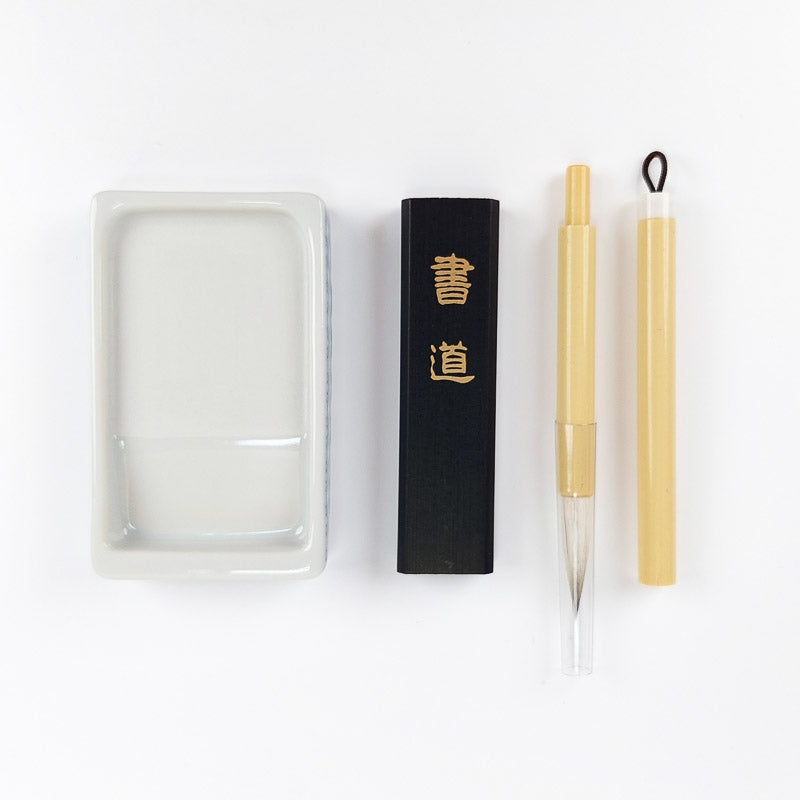 Japanese Calligraphy Set
Only 1 unit left
Japanese calligraphy set with brush and ink
This small Japanese calligraphy set contains the essentials for expressing your artistic creativity. It includes a brush, a black ink stick and a ceramic ink stone. The brush handle can be assembled and disassembled for easy storage and a pleasant calligraphy experience. Nomadic, this paulownia wooden box can fit into a bag and allows you to write letters, poems or sutras wherever you go.
SET DETAILS
Set contains: ink stone, brush, ink stick
Material: paulownia wooden box, ceramic ink stone
Brush length: 15.8 cm (including 13 cm handle)
Box dimensions: 9.8 x 12.6 x 2.5 cm
Made in Japan
Ideal for writing letters, postcards and other small texts.