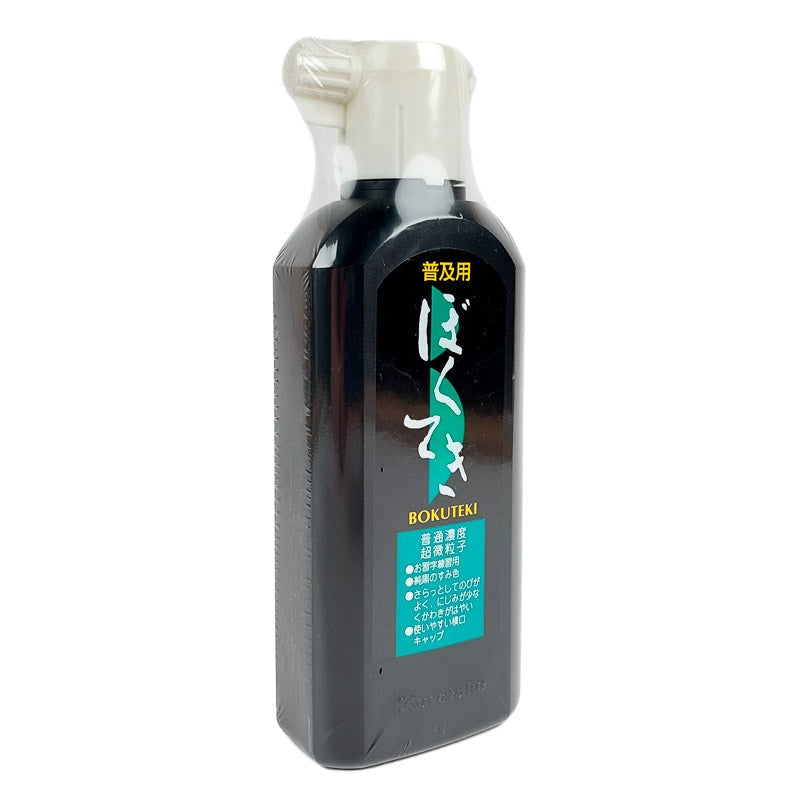 Japanese Calligraphy Ink
Back in stock notification
Add your email address to be informed when the selected declination is available again.
Black ink bottle for Japanese calligraphy
This bottle of liquid ink is perfect for practicing Japanese calligraphy or sumi-e (Japanese ink painting). The ink color is pure black. Smooth and pleasant to use, it enables a light brushstroke that is easy to master. The bottle is fitted with a spout for pouring the ink neatly into a container.
Founded in 1902, Kuretake has grown over the years to become a recognized Japanese brand in the field of graphic art.
INK DETAILS
Black calligraphy ink
Composition: water, soot, natural glue
Quantity: 180 ml
Brand: Kuretake
Made in Japan