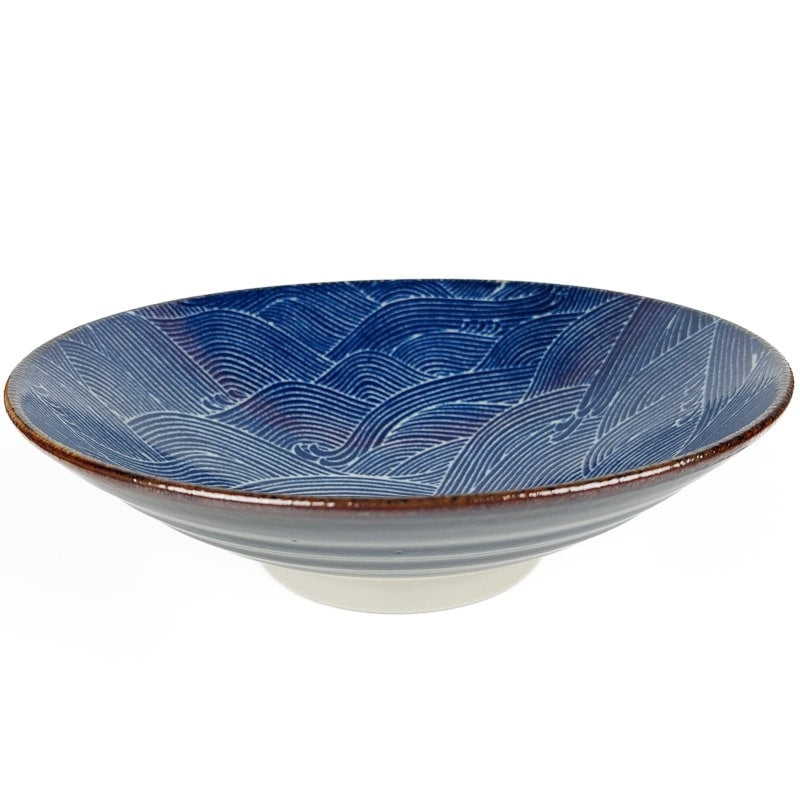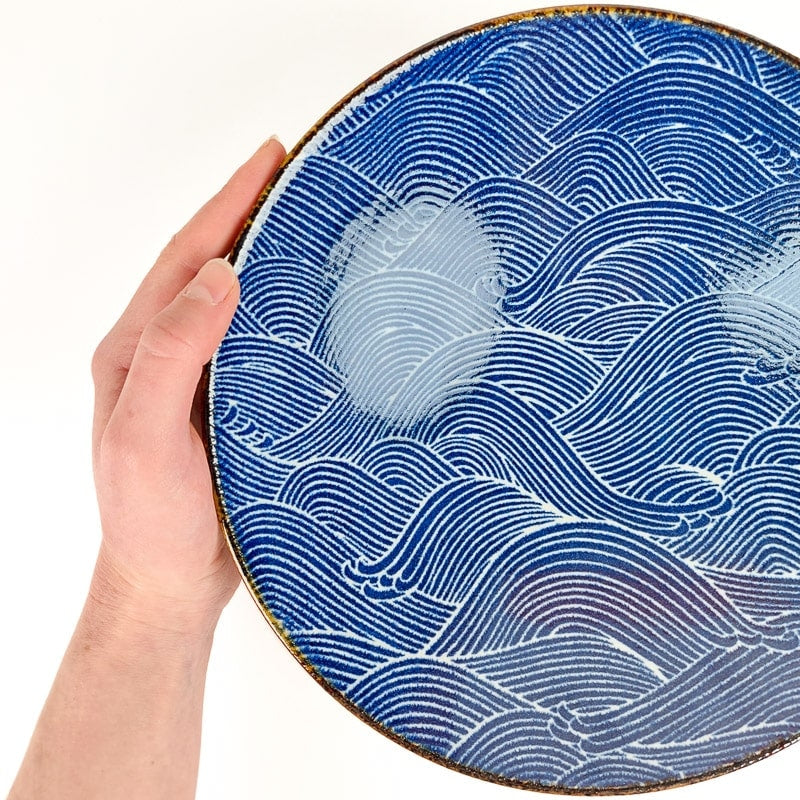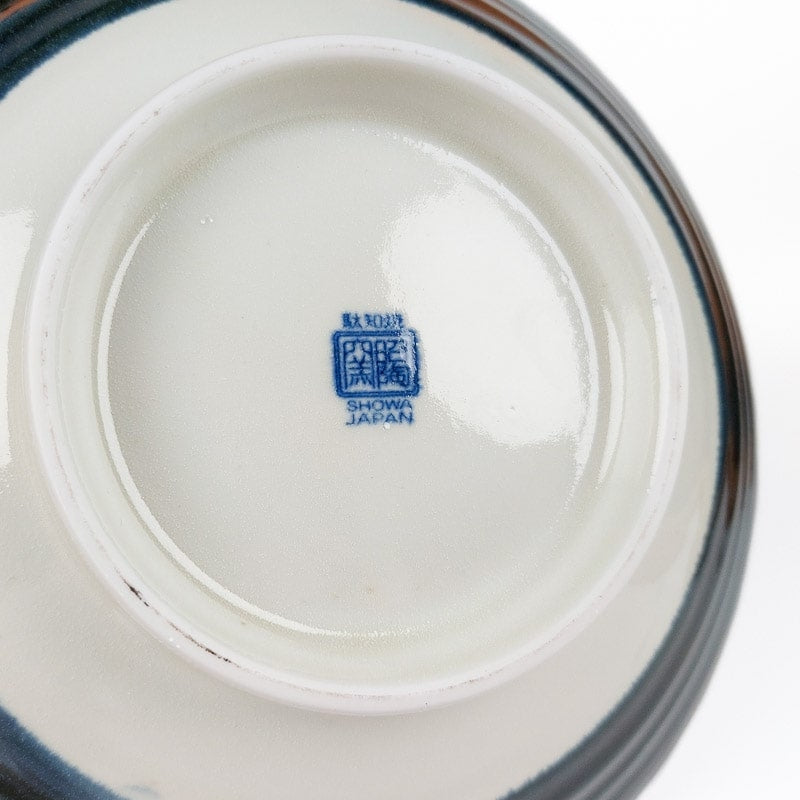 Japanese Big Bowl - Araumi
In stock
Big japanese bowl with araumi or stormy sea design
Sea wave patterns are very popular in Japan. In Japanese, the term "araumi" means a rough sea or stormy sea. This big Japanese bowl will look great in the center of your table to welcome guests. Halfway between a soup plate and a bowl, it is perfect to serve your mixed salads or your cooked dishes.
BOWL DETAILS
Material: Mino porcelain
Dimensions: 24.5 cm diameter and 7.5 cm height
Dishwasher safe: yes
Microwave safe: yes
Made in Japan
CAREFULLY PACKED
Our dinnerware is packed with great care, ensuring that it is sent in the best possible condition. If, despite these precautions, your package is damaged in transit, our guarantee offers you the possibility of a refund or return at our expense.