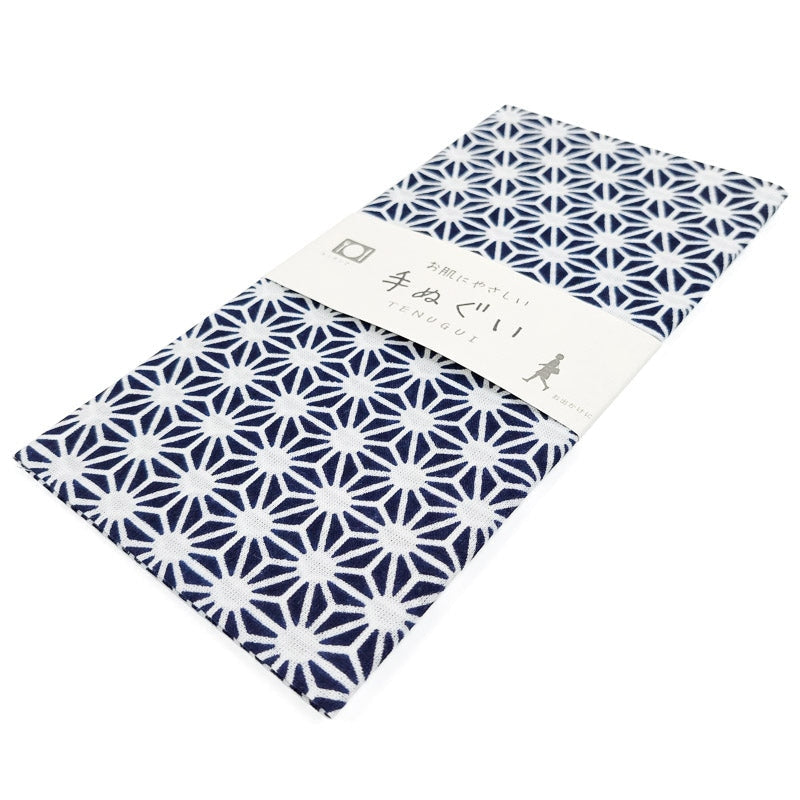 Blue Tenugui - Asanoha
In stock
Tenugui towel in cotton with asanoha pattern in dark blue
The tenugui, a thin rectangular cotton towel, has become renowned worldwide for its versatility. It serves multiple purposes, from wiping hands and brow, drying dishes, wrapping gifts, decorating walls, to tying up hair. The classic asanoha motif adorning it features hemp leaves, symbolizing robust vitality and prosperity, and is commonly associated with children's clothing to extend wishes for their healthy growth.
Note: tenugui is a strip of fine cotton fabric, generally measuring 35 by 90 cm. It has no folds or hems, so it dries quickly. If the edges of your tenugui start to fray, cut any protruding threads with a pair of scissors.
TENUGUI DETAILS
Dimensions: 35 x 90 cm
Material: 100% cotton
Strong and resistant with good absorbency
Fine-knit OKA fabric, soft to the touch
Traditionally dyed
Made in Japan
Uses: handkerchief, towel, bandana, wall decoration...