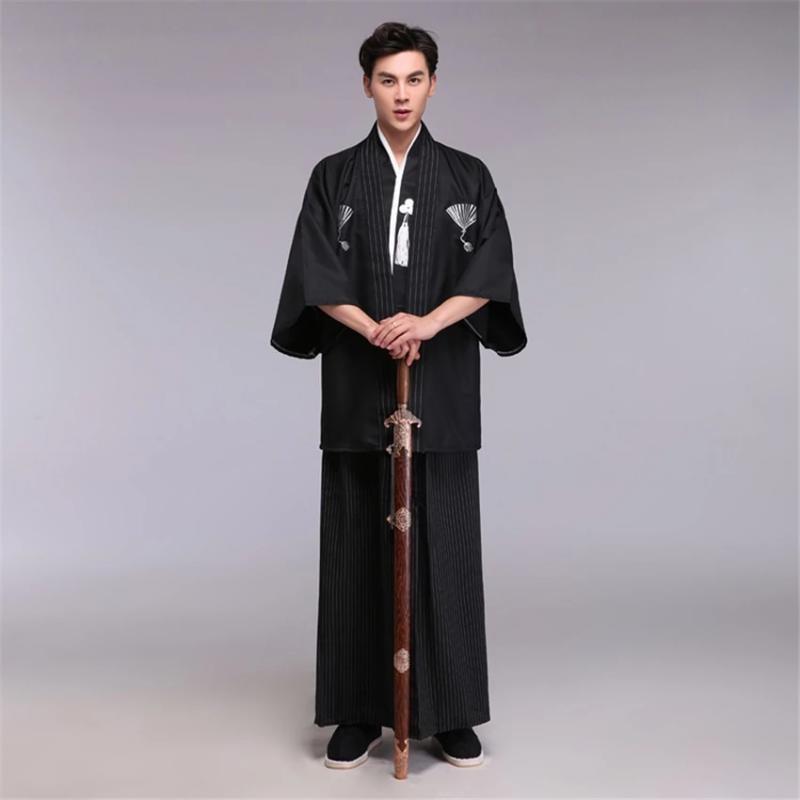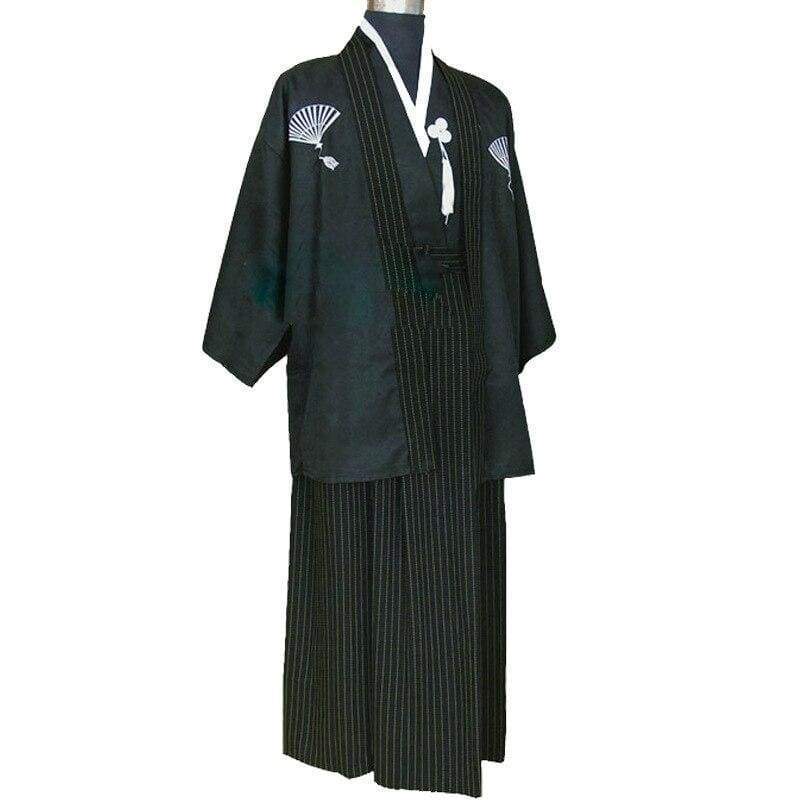 Men's Japanese Black Kimono
In stock
Back in stock notification
Add your email address to be informed when the selected declination
M
is available again.
Men's Japanese kimono in black color
With this men's black kimono, you will feel just like a true samurai. Its thick cotton and linen fabric is natural and really pleasant to wear.
KIMONO DETAILS
Fabric: cotton and linen blend
Japanese Kimono, consisting a top, a skirt and a jacket
To select your size, please refer to the table below.
SIZE CHART
| | | | |
| --- | --- | --- | --- |
| Size S | Top | Jacket | Skirt |
| Length (cm) | 50 | 70 | 90 |
| Chest measurement (cm) | 110 | 112 | - |
| Shoulders width (cm) | 56 | 60 | - |
| Sleeve length (cm) | - | 32 | - |
| Waist size (cm) | - | - | 72 - 114 |
| | | | |
| --- | --- | --- | --- |
| Size M | Top | Jacket | Skirt |
| Length (cm) | 60 | 80 | 100 |
| Chest measurement(cm) | 114 | 114 | - |
| Shoulders width (cm) | 58 | 62 | - |
| Sleeve length (cm) | - | 34 | - |
| Waist size (cm) | - | - | 74 - 114 |
| | | | |
| --- | --- | --- | --- |
| Size L | Top | Jacket | Skirt |
| Length (cm) | 70 | 90 | 110 |
| Chest measurement (cm) | 120 | 130 | - |
| Shoulders width (cm) | 65 | 65 | - |
| Sleeve length (cm) | - | 36 | - |
| Waist size (cm) | - | - | 80 - 128 |