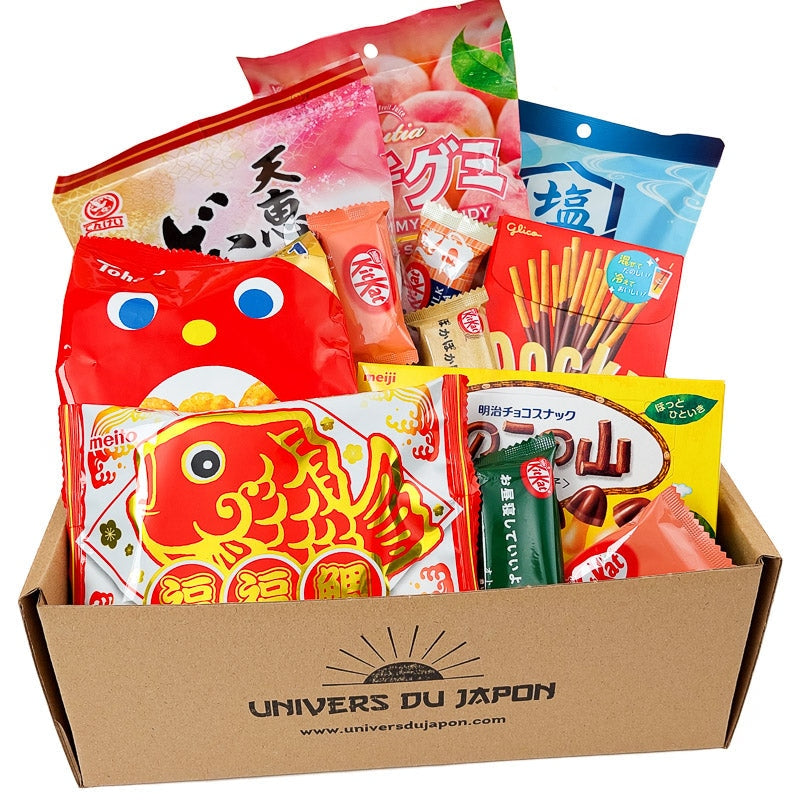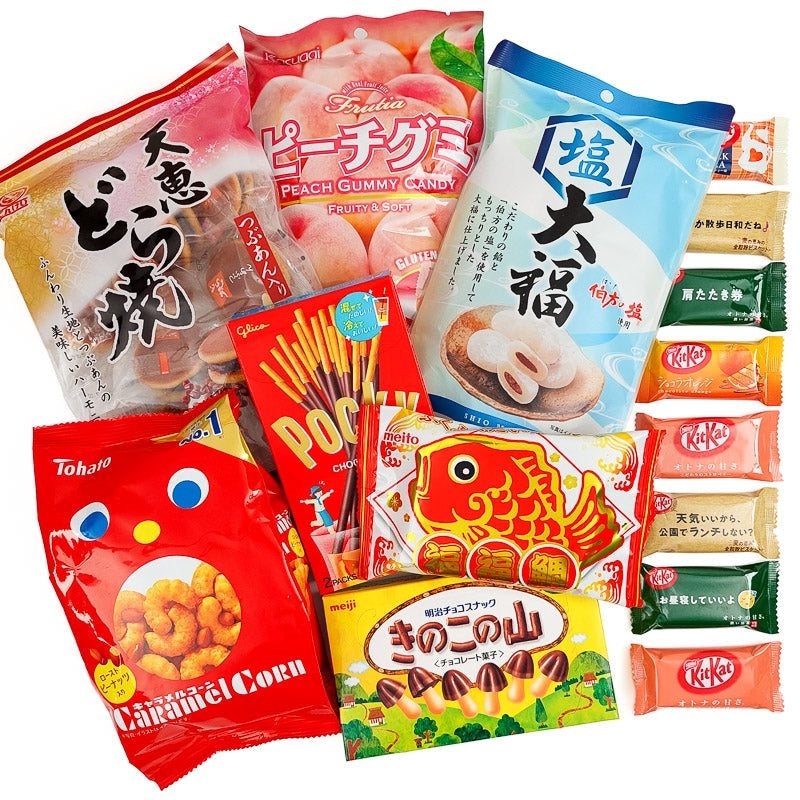 Japanese Snack Box - XXL
In stock
XXL Japanese sweet snack box

The Gift Box that takes your taste buds to the other side of the world! Discover a little more of Japanese culture with this selection of sweet Japanese snacks combining tradition and modernity.
You'll find the must-have mochi, filled with red bean paste. Share your pack of chocolate-flavored Pocky with friends. Try Pukupuku, a crispy fish-shaped cookie with a chocolate filling. Surprise your taste buds with peach-flavored candies. Finally, let yourself be tempted by KitKat with unique flavors straight from the land of the Rising Sun!

This XXL Japanese Snack Box makes a great gift!

Did you know? In Japan, the KitKat chocolate bar is considered a lucky charm, a gift given to students before exams to wish them success.
BOX DETAILS
Contents of the Japanese Snack Box :

Pocky Original chocolate flavor

Japanese mochi with red bean paste
Chocolate-filled Taiyaki wafer

Mini dorayaki with bean jam
Kinoko no yama - mushroom-shaped chocolate cookies
Caramel Corn Original - caramel popcorn with roasted peanuts
Peach gummy - peach-flavored candies
8 mini KitKat Japanese flavors!