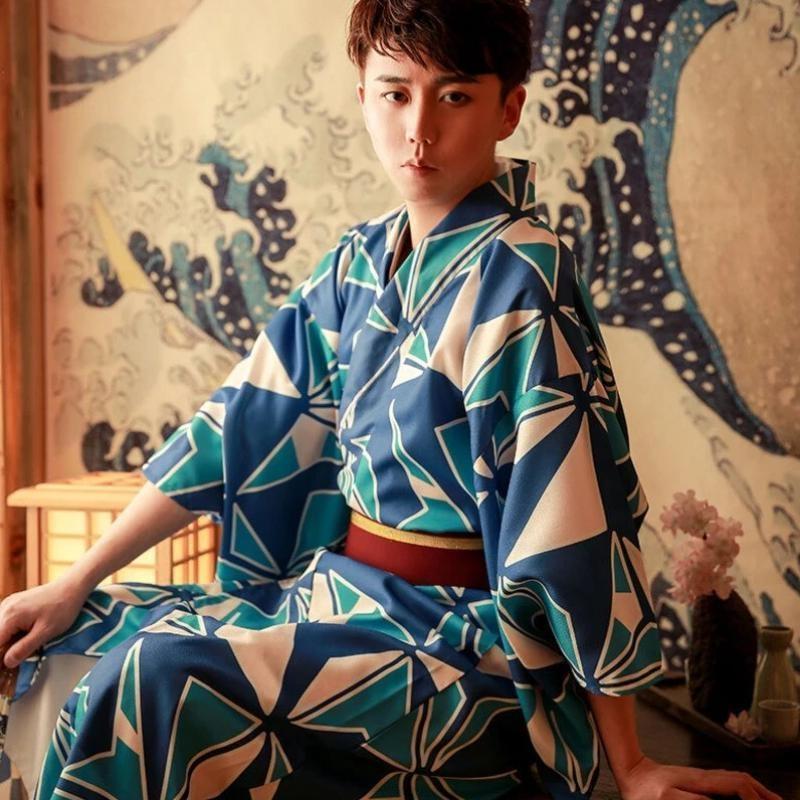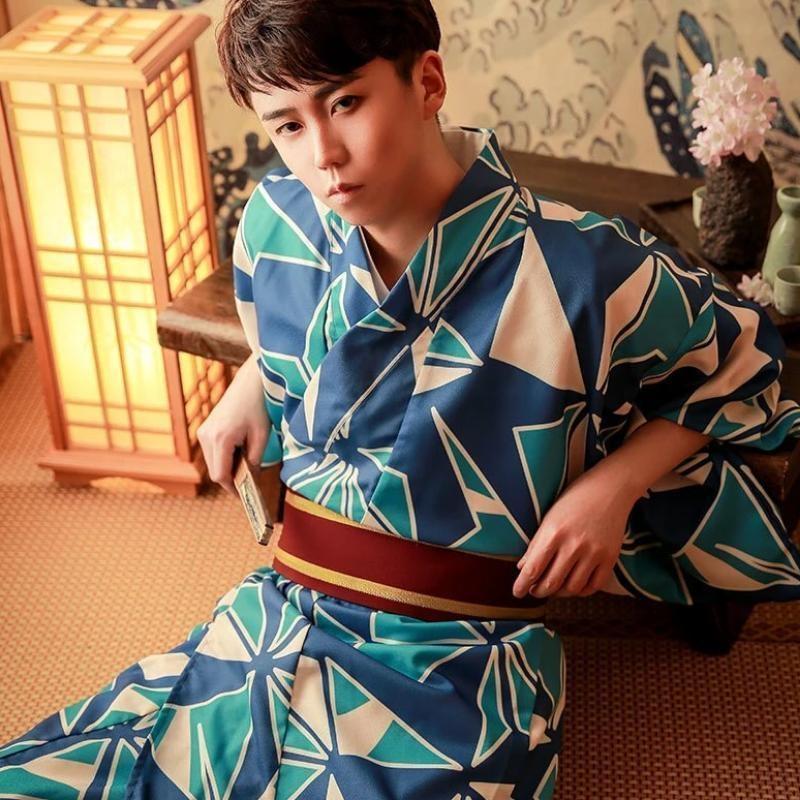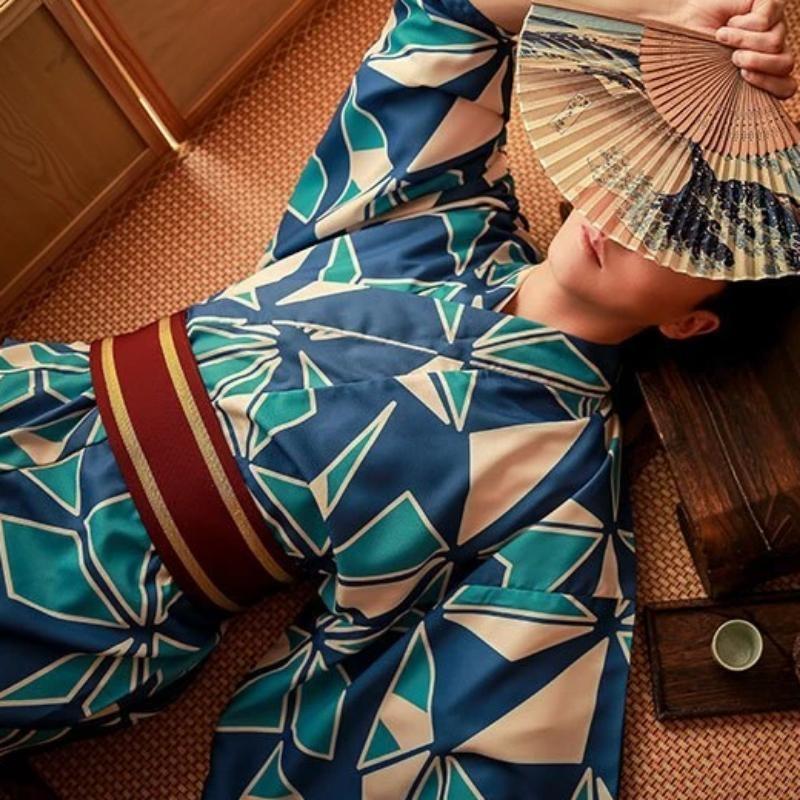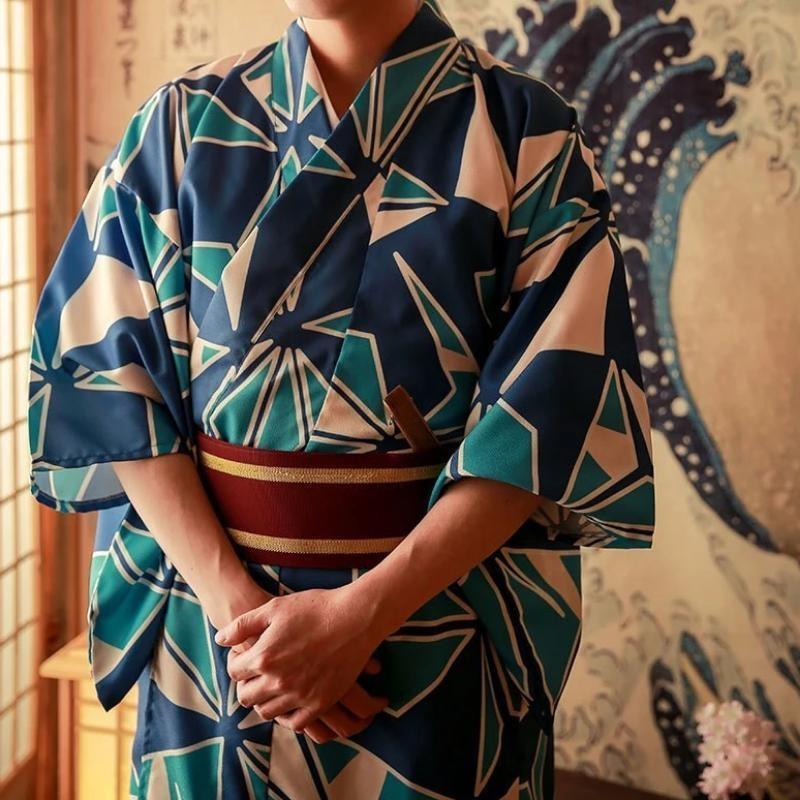 Men's Japanese Kimono in Blue Origami
In stock
Men's Japanese kimono in shades of blue with origami pattern
An elegant Japanese kimono with a geometric pattern inspired by origami. Made of a blend of cotton and polyester.

This Japanese kimono is really pleasant to wear, either for staying comfortable at home or for a night out.

The origami design brings a modern touch to this traditional Japanese garment: very popular under Westerners.
KIMONO DETAILS
Fabric: cotton and polyester
3/4 wide sleeves
Kimono length: 140 cm
one size: suitable for men between 1m60 and 1m85, weight up to 110 kg.
Obi belt provided with the kimono

HOW TO WEAR A KIMONO
How to wear your kimono and tie your obi belt:

Be careful not to forget to fold the left side of the kimono over the right side! In Japanese culture, the opposite is reserved for people who passed away. 👻
If you want to wear your Japanese kimono the right way, we recommend wearing it with a nagajuban, a white cotton underwear, underneath. This prevents the kimono from direct contact with the body, which allows infrequent washing.