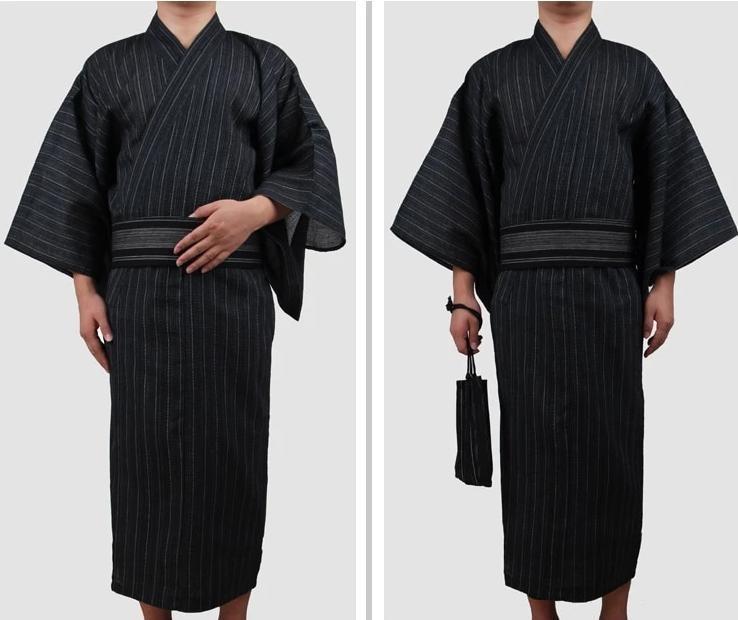 Japanese Yukata Male - Chiisai
In stock
Yukata male version, the casual style of the Japanese kimono
Whether you want to feel comfortable at home or attend a summer festival in Japan, the Japanese male yukata are lightweight, comfortable and very pleasant to wear. With its absorbent cotton fabric, you will surely appreciate this yukata during hot summer days or after bathing.
YUKATA DETAILS
Material : 100% cotton
Long and loose sleeves
Includes: obi belt and fabric bag
To select your size, please refer to the table below.
SIZE CHART
Shoulders width

(cm)

Chest measurement

(cm)
Length (cm)
M
68
116
140
L
70
120
145

Please note: Size M is generally suitable for men between 1.70 m and 1.80 m tall, while size L is more suitable for men between 1.80 m and 1.90 m tall.